Exclusive
Whitney Houston & Bobby Brown's Pre-Nup Revealed!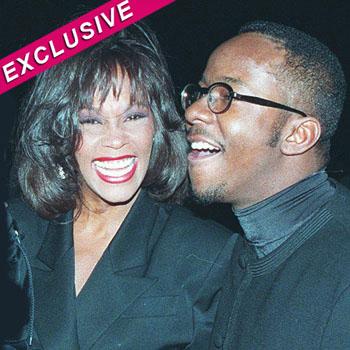 By Jen Heger - RadarOnline.com Legal Editor
Whitney Houston and Bobby Brown had a pre-nuptial drawn up before they got married, and RadarOnline.com has exclusively obtained the agreement.
As RadarOnline.com previously reported, Houston passed away on February 11 at the Beverly Hilton Hotel after she was found unresponsive in the bathtub.
EXCLUSIVE DOCUMENTS: Check Out Whitney Houston & Bobby Brown's Pre-Nup
The pre-nuptial agreement was executed on July 17, 1992, and signed by Whitney and Bobby in New Jersey, and mentions her will. "Houston shall have the right to dispose of her Separate Property by Last Will and Testament in such manner as she may, in her own uncontrolled discretion deem proper."
Article continues below advertisement
The income that Whitney and Bobby generated while they were married was to remain separate property, the docs reveal. "All future earnings, income, and accumulations resulting from each of the party's respective personal activities, skills, efforts and work (including but not limited to each party's respective earnings, income and accumulations derived from recording contracts, movie contracts, other media contracts, concert tours, endorsements, personal appearances....shall remain separate."
Houston's Mendham, New Jersey mansion, which she bought before she married Brown, remained in her name soley during the marriage, and Brown's then residence in Atlanta, Georgia, remained in his only too.
Both Whitney and Bobby agreed not to seek spousal or child support from each other if the marriage were to end in divorce, which it did. This became a contested matter during the divorce proceedings as Houston alleged that Bobby was attempting to seek financial support from her, which he wasn't entitled to under the terms of the pre-nup.
MORE ON:
Celebrity Justice
Article continues below advertisement
The pre-marital agreement states, "Brown agrees that Houston shall have no legal obligation to support him, and that he shall have no right to require the payment of any alimony, support (including temporary support), or other maintenance, and no right to receive any rights, interests, or claims to Houston's property, and Brown hereby waives releases, and forever renounces any and all such rights to the fullest extent permitted by law."
On June 29, 2007, Whitney submitted a sworn declaration in the divorce proceedings and said, "I also believe that Bobby is going to try to get child or spousal support from me, something he has done for some time now, along with his request for spousal support. As for the child support, Bobby is fully capable of working and earning substantial sums of money if he would control his personal behavior."