Whitney Houston's Last Movie: Behind The Scenes Of Sparkle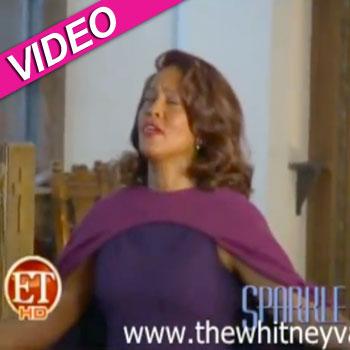 Article continues below advertisement
Whitney animatedly told the ET reporter that in the movie there is a church, called New Hope Baptist Church, where her character sings in the choir and that the writers "had no idea" that it was the same name as her own childhood church.
Little did the singer know at that time that just months later she would be lovingly eulogized at that same church, during her star studded funeral.
Houston was found unconscious and unresponsive in her bathtub at the Beverly Hilton Hotel on February 11. Paramedics were called to her room but she was declared dead at 3.55 pm.