TV Mansions From A Bird's Eye View - See Where The Shows Are Shot!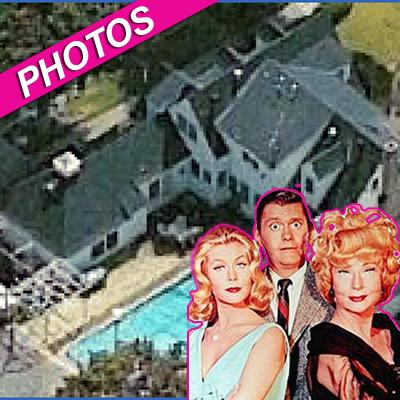 By Debbie Emery - RadarOnline.com Reporter
Along with the colorful characters that are cast and the drama they cause, part of the appeal of TV's top shows is the fabulous mansions where they are taped, and RadarOnline.com has photos offering bird's eye views of the best, courtesy of our friends at Zillow.com.
Long before the Jersey Shore hit MTV, The Sopranos was the most famous family from the Garden State, and Tony's trashy mega-mansion became almost as well-known as the rival mafia bosses that he knocked off. From his daily trip down the driveway to get the paper to son AJ's suicide attempt in the pool, a lot more than pasta sauce simmered in the 63,384 sq ft home that is listed for $1,247,200.
Article continues below advertisement
When it comes to hot doctors per square foot, the Grey's Anatomy house boasts way more than most. Located on Comstock Street in Seattle, the $1,008,600 historical home where Mc Dreamy and Meredith live was built in 1905 and has four bedrooms and 2.5 bathrooms for the medical roommates to share.
Fans of 80s soap Dynasty are all too familiar with the Carrington Mansion, but while the series was set in Colorado, the house that oil tycoon Blake built is really in California. With a whopping 9 bedrooms and 7.0 bathrooms, the Pasadena mansion is worth over $4 million.
Seven strangers got a lot more than they bargained for when they moved into the Real World house in Key West. Along with the usual dose of heavy drinking and heaving petting in the hot tub, the reality stars were hit by two hurricanes during filming. With six bedrooms and six bathrooms, the brightly colored beach house in the Florida Keys is listed at $7,900,000.
Bewitched's Samantha must have twitched her nose to make viewers believe that her family home was in Morning Glory Circle, Connecticut when the show was taped in Santa Monica, where it is currently listed for $2,015,800.