EXCLUSIVE: Warrants To Be Issued For 'Real World' Cast Members After Arraignment No-Show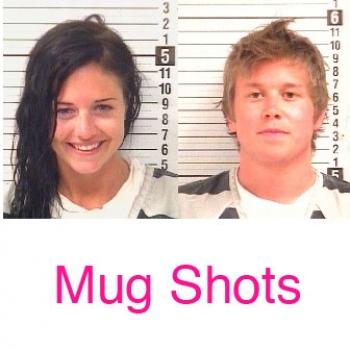 Real World: New Orleans cast members Jemmye Carroll and Ryan Knight were arrested on Saturday for disorderly conduct and RadarOnline.com has exclusively learned they failed to show up at their arraignment, resulting in warrants that will be issued for both of them.
Jemmye and Ryan were to appear in front of Judge Shane Vann at the Bay County Courthouse in Florida on Wednesday, but according to the clerk the duo never showed.
Article continues below advertisement
READ THE POLICE REPORT HERE
"Warrants will be issued and they'll both lose their bond," the clerk told RadarOnline.com on Thursday.
Jemmye, 22, and Ryan, 24, were arrested at the luxury condominium The Summit in Panama City Beach around 5 pm on March 12.
The next day Jemmye took to Twitter where she posted photos of herself with a black eye and said she "went 2 jail Bc a security guy punched me black eye from a grown a** man yet the police arrest me This is y women are to scared 2 go 2 cops."
However, according to the Incident Report obtained by RadarOnline.com, a witness at the scene told police that Jemmye repeatedly punched herself in the face.
"While we were speaking to security next to my patrol vehicle, I was approached by an unidentified female employee of The Summit, who advised that every time we were not looking at her, Carroll would strike herself in the face," Officer Capps wrote in the report.