Exclusive
EXCLUSIVE: 'Real World' New Orleans Cast Members Arrested After Bar Fight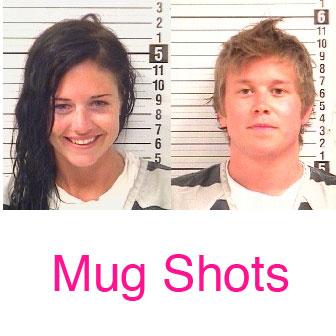 Two former Real World: New Orleans cast members were arrested over the weekend after an altercation with a Florida nightclub bouncer RadarOnline.com is exclusively reporting.
Jemmye Carroll and Ryan Knight were at a bar on Saturday night in Panama City Beach, Florida where Carroll claims a bouncer gave her a black eye and the two former cast members were arrested and taken to jail.
"went 2 jail Bc a security guy punched me black eye from a grown a** man yet the police arrest me This is y women are to scared 2 go 2 cops," Carroll posted on her Twitter account.
Article continues below advertisement
"About to own PCB.... F**ked with the wrong bitch....& yes @KnightRW24 went to jail for defending me."
RadarOnline.com confirmed with the Bay County Jail that both Carroll and Knight were arrested on Saturday, March 12 at 7:54 p.m. for disorderly conduct.
Knight got on his Twitter account to talk about the incident, saying: "Got jumped because some f**king bouncer hit @JustJem24. I got him but didn't go so well for the 3on 1."
Carroll also posted photos of herself with a black eye, calling it "proof" that the bouncer hit her.
"My eye looks ridiculous this morning..... I legit might kill this dude.....," Carroll wrote.
"& yes I smiled in my mugshot... why?? Bc I'm a fucking badass.....
After being bailed out later that night by a friend, Carroll posted a photo of her mug shot bracelet online.
"Mugshot bracelets are the hottest new accessories.... Rockin my ish for life," Carroll wrote.