Get Ready For Fist Pumps And Baby Bumps As Jersey Shore Confirms A Sixth Season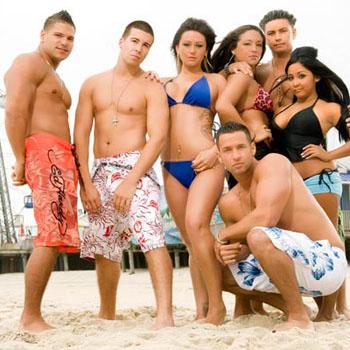 Article continues below advertisement
As RadarOnline.com previously reported, Snooki is going to have to put down the beer bong and skip the shots now that she is expecting her first baby with boyfriend Jionni LaValle.
Currently 17 weeks into her pregnancy, Snooki says she's abandoned her party-hearty ways in preparation for becoming a proper parent.
"I have different priorities now," she said. "I don't care what anybody else thinks. As long as I know I'm ready and he's ready."
With a mini Snooki on the way, and the rest of the cast working on personal projects, Jersey Shore's future had been in limbo over recent weeks, but MTV promises that "while things will definitely be a little different this time when they hit the boardwalk, their trademark hilarity and family dysfunction will remain the same."
Before season six kicks off the network will be airing Jersey Shore: The Reunion on March 22 at 10:00 p.m., followed by one of the star's breakout shows, The Pauly D Project on Thursday, March 29 at 10:30 p.m.