Exclusive
Teen Mom 2 Already Green-Lit For 4th Season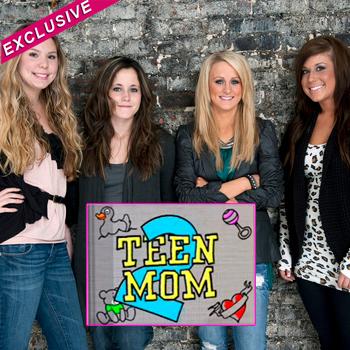 Teen Mom 2 just finished filming their third season, but RadarOnline.com has exclusively learned the hit MTV show has already been green-lit for a fourth season!
According to an insider, the girls on the show were ecstatic when they found out their contracts would be renewed — even though the fourth season will likely be the end of the series.
"The girls are excited for a fourth season because they weren't sure if it was going to happen for them. Jenelle and Leah still have great story lines, but Kailyn and Chelsea's weren't as strong, so they were worried," the source told us.
Article continues below advertisement
"The girls were so worried that some of them started planning specific story lines for the fourth season.
"They finished filming the third season and the reunion already — and the show won't even air until late this year probably. But they've kicked off filming the fourth season which will probably be their last."
Like their reality-TV counterparts at Jersey Shore, the girls want to stretch out their 15-minutes of fame as long as they can and make as much money as they can.