Exclusive
'Teen Mom' Jenelle Evans Back On Drugs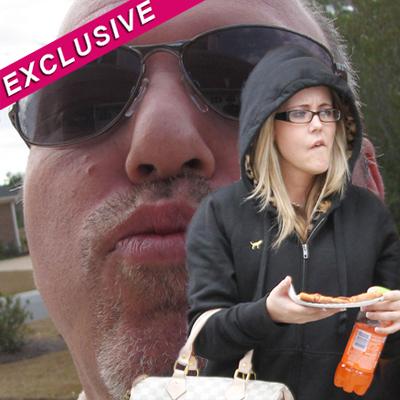 Article continues below advertisement
Duffy told Star that he watched Jenelle drop an Ecstasy pill in early November, and on another night he claimed that she was drunk and taking shots of E&J Brandy.
"Around 2 or 3 a.m. that night, she snorted something in front of me," Duffy said.
He also claimed that Jenelle told him that she had taken drugs with her on-again-off-again bad boy boyfriend Kieffer Delp.
"When they got 'down,' they would snort Adderall 'to pick them up,'" he said. "Jenelle did so much Adderall that her heart was pounding really hard, causing her to freak out."
As RadarOnline.com previously reported, Jenelle has struggled with substance abuse issues in the past and was in rehab in California in 2011.
Duffy claims that sometimes on a drug binge Jenelle would become she panicked she believed the Illuminati were "coming to get her," but that she would take a Xanax and calm down.
All of this could mean jail time for Jenelle, if found she is in violation of her probation. Meanwhile, her attorney insists Jenelle has complied with the requirements of her probation, which says she is required "not to violate any rules, stay clean, not test positive and do community service." The attorney told Star that Jenelle has passed random drug tests but refused to provide copies of the tests.
Article continues below advertisement
However, Duffy claims that the MTV reality star has figured out how to cheat on her required urine tests. "Jenelle explained to me that the way she does drugs is that it only stays in your system for two to three days. She'll do them on Friday knowing that she has to come in and do the test on Monday, because they schedule the days a week before," he said.
"So they're pretty much telling her, 'We're going to check you out, then, so make sure you're clean.' They're not doing it randomly. That's how she's getting away with it."