FIRST PHOTO: Teen Mom Jenelle Evans In Rehab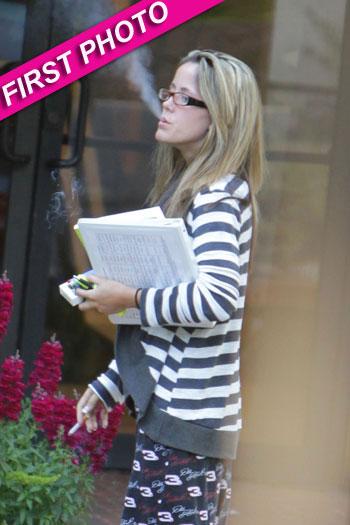 Troubled reality star Jenelle Evans is finally getting some help.
The Teen Mom star, who was caught on tape beating up another girl, has been arrested repeatedly over the last six months, and who gave up custody of her young son to her mother, has checked into a rehab facility in Malibu, Ca. and RadarOnline.com has the first photo.
Jenelle, 19, left her home in North Carolina to check into the treatment center on May 7. Her mother Barbara has custody of her little son Jace.
Article continues below advertisement
Dr. Drew Pinsky, who treats Jenelle Evans on the show, exclusively told RadarOnline.com that he supports her rehab treatment, "I am relieved that she is getting the care that she needs," Dr. Drew said. "This comes as a great relief to me."
Her lawyer Dustin Sullivan recently told RadarOnline.com that Jenelle is trying to straighten up her life.
"She's doing really well," he said. "Mentally she's in a lot better spot than she was a few weeks ago."