Exclusive
Ready, Set, Party! Teen Mom Amber Portwood's 21st Birthday Plans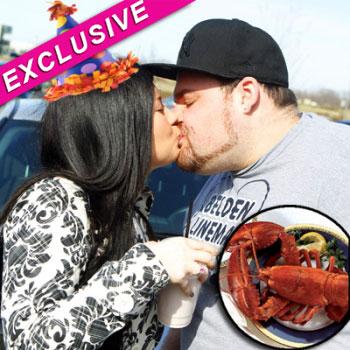 RadarOnline.com Staff Reporter
Amber Portwood is going to party all weekend -- legally!
The Teen Mom star turns 21 years old on Saturday, and RadarOnline.com has learned she'll be celebrating with baby daddy Gary Shirley with dinner and of course, clubbing.
"Amber and Gary are going to Red Lobster for dinner," a source close to the couple told RadarOnline.com exclusively.
"Then they're going partying with some friends in downtown Indianapolis. The plan is to hit up a couple dance clubs and then they're also going to a bar where Amber is going to ride the mechanical bull."
Article continues below advertisement
But what about their daughter Leah?
Portwood lost primary custody of Leah earlier this week because recent vandalism to her house and car raised red flags with Child Protective Services as to the two-year-old's safety.
"Gary has custody right now, but his mom is going to watch Leah so he can go out with Amber for her birthday," the source said.
"Some of Amber's friends are a little worried that her partying could get out of control now that she's legal. She kind of has a wild streak in her and doesn't always know when to stop."