Who's Your Daddy? Teen Mom Jenelle Evan's Paternity Test Drama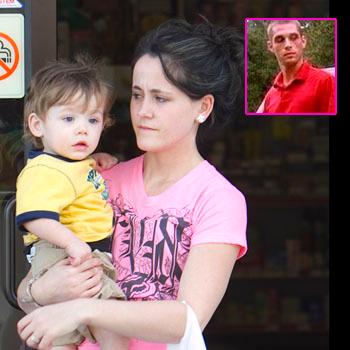 By Alexis Tereszcuk - RadarOnline.com Senior Reporter
Troubled Teen Mom Jenelle Evans is reportedly "devastated" after learning the truth about her young son's paternity, and all the drama will be documented on the upcoming season of her reality show.
Andrew Lewis is listed on the birth certificate as the father of Jenelle's baby, Jace, but she admitted that she cheated on him and was previously unsure who the father was, but now she's learned that he is in fact the dad.
Article continues below advertisement
A close friend told the Mail Online that Andrew recently took a paternity test which proved 100 percent he is the father.
"Andrew always knew deep down he was Jace's father, but it's a huge relief to actually prove it to Jenelle and finally have rights to get Jace back in his life," the friend said.
"Andrew broke down in tears when he found out the news and he cried when Jenelle finally let him see Jace via Skype for the first time in almost two years."
Jenelle's mother Barbara has custody of Jace due to her daughter's troubled life, which includes multiple run-ins with the law and a stint in rehab, and the source says that Jenelle has not yet revealed to little Jace who his daddy is.
According to the Mail Online Andrew and Jenelle were Skyping on Christmas eve and when Jace asked who was on the screen she replied, "Nobody important," which devastated the young father.
Article continues below advertisement
"Andrew just lost it and broke down into tears; it was affirmation just how horrible of a mom Jenelle is," his friend said. "It breaks Andrew's heart having to watch his son grow up on TV, but Jenelle said the only way he can have a relationship with Jace is if he films for Teen Mom so he signed a contract with MTV and has already filmed for next season.
"After confirming and documenting the DNA test Jenelle and her mom Barbara promised to send pictures, post cards and let Andrew fly to North Carolina to see Jace, but all of his calls have gone unanswered so far.