Teen Mom Jenelle Evans: 'Yes, I Was Arrested Again'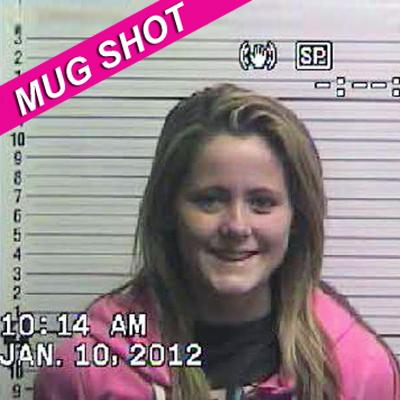 New year, same old troubles for Teen Mom's Jenelle Evans.
The embattled North Carolina native, 20, was arrested Tuesday in connection with "communicating threats" and making "harassing phone calls" to her one-time roommate Hannah Inman, RadarOnline.com has learned.
Evans, who's had multiple run-ins with the law, was released from custody after posting $1,000 bond. She took to Facebook to address her latest legal dust-up.
Article continues below advertisement
"Yes I was arrested again. It's okay, Hannah's just calling her own bluffs," Evans wrote. "How can I harass u with phone calls when u clearly don't own a cell phone? I've dropped this argument weeks ago. Haven't been paying attention to u but u have the balls to tell yr little 'fans'.. 'imma f***ing kill that bitch' ?! How's sic threatening who here?!"
She continued, "Yes u set me up and yes u will go down. CAN'T WAIT FOR COURT!"