'Teen Mom 2' Preview: The Parent Trap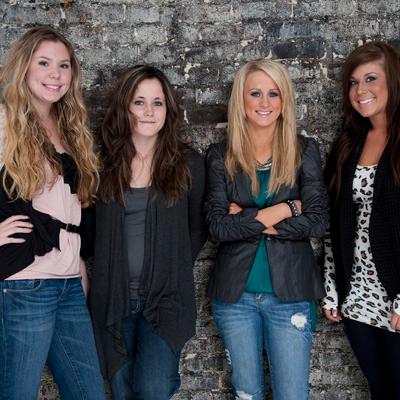 Jenelle's mom is threatening to call the cops, and Adam just showed up to sweep Chelsea off her feet — again. That means one thing: Teen Mom 2 is back to document the challenges faced by young women struggling to lead normal lives with babies in tow.
For Leah, who stays at home with twins Aliannah and Aleeah while husband Corey works, that means cabin fever and longing for a job of her own. Meanwhile, Chelsea can't find the time to study for the GED while raising daughter Aubree and thinking about Adam, the boy who got her pregnant.
Article continues below advertisement
And Jenelle is still secretly seeing Kieffer — the guy she was arrested with for breaking and entering and marijuana possession — and when her mom finds out, it will get ugly.
Then there's Kailyn, who goes to school full-time, works and splits custody of son Isaac with her ex, Jo. "It takes a lot to coparent, but we're trying to be as civil as possible," Kailyn tells Star. "Our relationship is a roller coaster. There's always a calm before the storm."
Indeed, the two are getting along great right now, but how will Jo take it when he finds out that Kailyn's been spending time with a new guy, Jordan?
Kailyn, who is currently enduring Isaac's terrible twos, hopes that sharing her struggles will help prevent unplanned pregnancies. "It's not glamorous in any way," she explains. "If they actually pay attention, they'll see that one of us is always crying and going through something."
In fact, her friends have already learned that lesson. "I'm kind of like walking birth control for them!" says Kailyn. "At least someone's benefiting from it."