Exclusive
Britney Spears' Former Manager, Sam Lutfi Gaining More Control Over Courtney Love's Career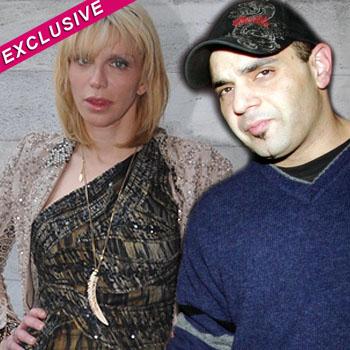 Article continues below advertisement
Lutfi has had a slew of restraining orders obtained against him over the years, ranging from Britney Spears to a former roommate.
"Sam has been interviewing publicists, lawyers and business managers to work for Courtney," an insider tells RadarOnline.com. "He is reaching out to people in the industry and says that he has Courtney's permission to do so. However, when the potential new publicist or lawyer tells Lutfi that they must talk to Courtney directly, Sam tries to dodge that question by saying she is very busy, or not available. These are power players in Hollywood that don't communicate with stars through a third person, especially someone with Sam's reputation. Yet, Sam continues to act on her behalf. Seems to me that he is desperate to be seen as a legitimate Hollywood insider, and he is hoping that Courntey Love can do that for him."
Although Love has publicly stated on Twitter that Lutfi is only her friend and not working for her, sources tell RadarOnline.com, "Sam is absolutely setting up business meetings on Courtney's behalf and request. She is hoping to resurrect her career and she is hoping Sam can help her do that."
Everything business related in Courtney's life MUST go through Sam now," a source close to the situation tells RadarOnline.com. "Courtney is completely dependent on him for everything, just as Britney (Spears) was during the time he was in her life. Sam is able to charm his way into emotionally vulnerable celebrities' lives. He can be absolutely charming, but he has a much darker side and it's very concerning that he is now essentially running Courtney's life."
Article continues below advertisement