Desperate Housewives Trial: Marc Cherry Claims Nicollette Sheridan Feuded With Co-Stars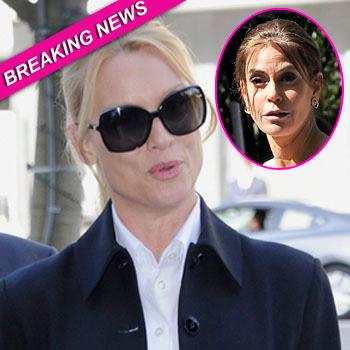 Article continues below advertisement
Under questioning from his attorney, Cherry said Sheridan struggled to learn her lines, even when it was only a small amount. "She only had five or six lines and she had come to the set and didn't know any of them. This wasn't the only time this had happened."
According to Cherry, Nicollette also wrangled the nerves of Housewives co-star, Teri Hatcher. He testified that the two had a long running feud and this was one of the reasons why Cherry decided to ax Sheridan from the show.
During testimony Tuesday, one of Sheridan's lawyers testified that the actress had been unable to get work or get an agent since she was fired from Desperate Housewives.
The trial is expected to last 11 days and the judge ruled that Sheridan will only be able to attempt to reclaim one year's salary, $4 million, and not compensation for the show's full run.
The jury doesn't need to come to a unanimous verdict because this is civil court.