Exclusive
Case Closed! Tommy Lee Settles Lawsuit With Ex-Assistant, For $400K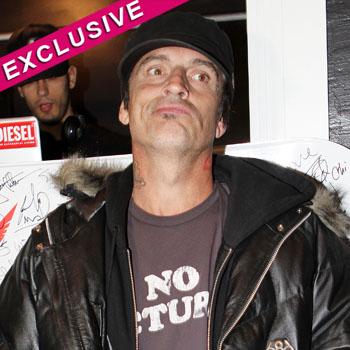 Tommy Lee has settled his court battle with former assistant Michael "Tony" Sullivan, who accused the singer of being "the boss from hell," the new issue of Star magazine is exclusively revealing.
The Mötley Crüe rocker will fork over $400K to Tony and deliver "a public apology," a source tells Star.
Tony claimed that during his six years on the job he was subjected to a "campaign of disparagement" and "was on call 24 hours a day, seven days a week."
Article continues below advertisement
The settlement also staved off a potential embarrassment for Tommy as Tony had teamed up with the drummer's ex-wife Pamela Anderson, who was prepared to swear under oath that she contracted hepatitis C through a tattoo needle she shared with Lee.
According to the insider, "Everyone is relieved it's over."
For the full story, pick up the new issue of Star -- on newsstands Thursday.
RELATED STORIES:
Jilted Ex-Lover Sues Hip Hop Star Drake, Accuses Him Of Stealing Hit Song