Exclusive
EXCLUSIVE: Nicollette Sheridan Drops Explosive Lawsuit Claims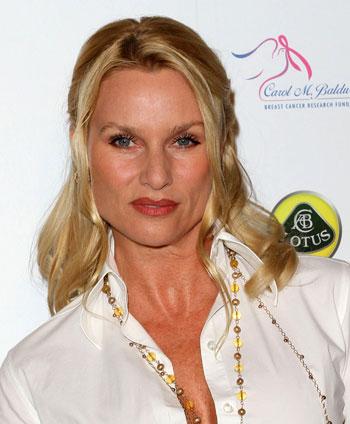 Nicollette Sheridan is dropping the most explosive claims from her lawsuit against her former Desperate Housewives employers and as a result she will not have to submit to a psychiatric evaluation, RadarOnline.com has learned exclusively.
DOCUMENTS: Nicollette Sheridan Stipulation
In April, Sheridan sued the show's creator Marc Cherry, Touchstone Television Productions, ABC Studios, and ABC entertainment for $20 million in relation to her firing. She alleged assault and battery, emotional distress, gender violence and wrongful termination- all claims ABC said were "without merit."
Article continues below advertisement
In papers filed in Los Angeles Superior Court on December 17, Sheridan dropped claims of physical injury and emotional distress. As a result, the defense has agreed to drop its request for a psychiatric and physical examination. Both parties stipulated to this agreement and the case will continue without those causes of action after a judge signs the stipulation.
Sheridan alleged that she suffered and CONTINUES to suffer physical injury and emotional distress. The defense countered by demanding a physical and psychiatric evaluation.
VIDEO: Housewive's Denton Says "Everybody" Misses Nicollette Sheridan
Now, however, Sheridan has avoided the physical and psych eval by dropping the key claims. In the new filing she maintains those claims are still valid but she wants to streamline the case. The defense agreed.
Sheridan still has the right to pursue lost wages, benefits and other financial compensation as the case goes forward.
RELATED STORIES: