Desperate Housewives Trial: Jury 'Hopelessly Deadlocked' Over Nicollette Sheridan Lawsuit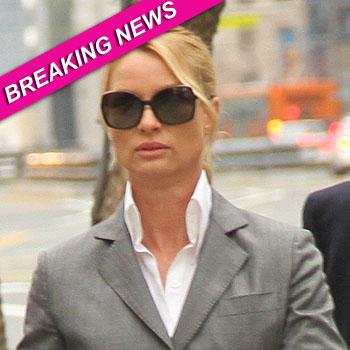 Article continues below advertisement
The jury foreman sent a note to the judge on Friday explaining they were unable to come to an agreement on a verdict.
"We have viewed many exhibits at length and have not had a change in opinion since early on day one of deliberations. We have had extensive discussions regarding the evidence," the note read.
Judge Bendix convened the jury for the weekend, saying: "I know how frustrating this is for you," and said she would declare a mistrial on Monday if the jury was still unable to reach a decision. The jury foreman said they were deadlocked at 8-4, without revealing which side was favored.