New York Mets Pitcher Opens Up About Molestation, Suffering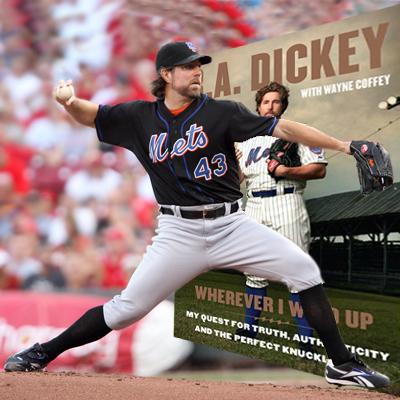 New York Mets knuckleballer R.A. Dickey says he was sexually molested at the age of 8, and once contemplated taking his own life, in his new memoir, Wherever I Wind Up: My Quest for Truth, Authenticity and the Perfect Knuckleball.
"I felt dirty, I felt ashamed and alone, and I felt there was something terribly wrong with me," wrote the brave baseball player, who said he was abused by a female babysitter and molested by a 17-year-old boy, while growing up in Tennessee.
Article continues below advertisement
Dickey said the guilt and shame of his childhood trauma manifested itself when as an adult, he thought of suicide after cheating on his wife, but never actually tried it, thankfully.
Baseball Great Lenny Dykstra Arrested!
"I betrayed my wife and there are not words that can adequately convey the guilt I felt for hurting the person who has given me so much love, who I share my life with," wrote Dickey, a deeply-religious Christian.
Article continues below advertisement