Baseball Great Lenny Dykstra Arrested!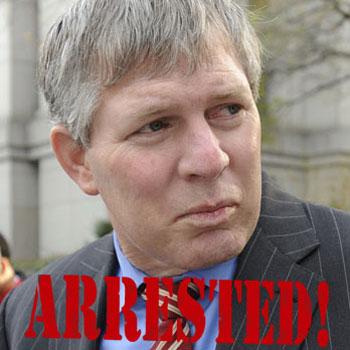 Things just went from bad to worse for Charlie Sheen's buddy, former New York Mets Lenny Dykstra.
The former baseball player was arrested Thursday night and then on Friday was charged with bankruptcy fraud in separate case RadarOnline.com has exclusively learned.
Dykstra, 48, was arrested for grand theft in Los Angeles Thursday following an investigation where he is suspected of buying vehicles through fraudulent means.
Article continues below advertisement
In an unrelated case, he was charged with one count of embezzling on Friday for allegedly selling items from his $18 million mansion in Ventura County, California.
Brooke Mueller's Day From Hell
The federal embezzlement charges stem from a bankruptcy case Dykstra filed in 2009. The FBI investigated and the United States District Court alleges that he sold, destroyed and hid more than $400,000 worth of property that was part of the bankruptcy estate without the permission of the bankruptcy trustee.