Charlie Sheen Not Ordered To Take Drug Test Today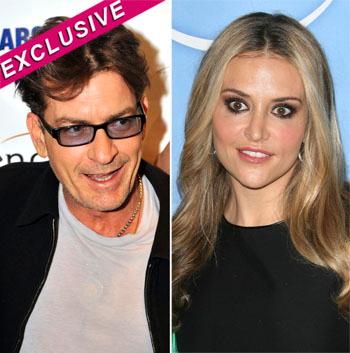 Despite Brooke Mueller frantically calling friends Thursday morning, begging for a urine sample so she could pass a random drug test, RadarOnline.com has exclusively learned that Charlie Sheen has NOT been ordered to test.
A source close to the situation tells us, "Whenever there is a random drug test ordered, both Charlie and Brooke are to test on the same day, around the same time. The doctor that orders the drug tests hasn't ordered Sheen to test, and Mueller hasn't been either."
Article continues below advertisement
Brooke Mueller was frantically calling friends before dawn this morning asking for a clean urine sample. A source close to Mueller tells us, "Brooke admitted to relapsing. She hasn't been returning calls, which usually means she's using. She's absolutely freaked out that this potential dirty test could result in her losing custody of their 2-year-old twins Bob and Max to Charlie."
Mueller admitted to relapsing on Wednesday, and it was described as a "little relapse," to our source.