Exclusive
Business As Usual! The Situation Doesn't Want To Give Up The Nightlife After Rehab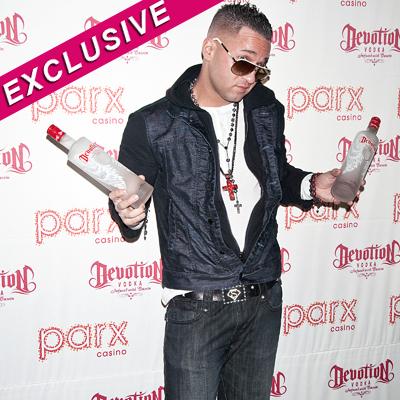 Article continues below advertisement
As is the case with his other Jersey Shore cohorts, the MTV star can command a hefty six figure appearance fee at clubs and has become very dependent on that income, and it's something he is not willing to walk away from, despite his inevitable battle to stay clean when he leaves treatment.
"Mike doesn't want to give up his paid club promotional appearances: he loves the attention that he gets from the ladies and the money is great," a source tells RadarOnline.com. "Mike leads a very expensive life and he doesn't want his lifestyle to suffer because of his decision to go to rehab. He is very upset that stint in rehab has become public knowledge, because he doesn't want it to affect his bottom line. Mike's brother handles his club appearances and he has been telling club managers that Mike has no plans on giving up the nightlife."
As RadarOnline.com previously reported, Sorrentino become dependent on prescription pills to counter-act the effects of his hard partying lifestyle, which included illegal substances.
"Mike was in a vicious cycle of not sleeping because of the illegal substances that he was taking, so he began using prescription pills to help him sleep," an insider told RadarOnline.com. "He would refer to the prescriptions pills as 'downers.' The good news is that he was the one that wanted to get help and checked into rehab. Hopefully with the proper treatment, Mike will be able to lead a sober life."
Article continues below advertisement
As previously reported, according to The Situation's dad, Frank "The Confrontation" Sorrentino, this is his son's second stint in rehab.
"When Mikey was in rehab we found the facility for him in Florida and we brought him down here and did a seven day dry-out period, then he went to another facility for 30 days," he claimed.
As a parent, Frank said he struggled with his son's substance abuse problems.