The Situation Did 'Mass Amounts Of Drugs' Claims Ex-Jersey Shore Castmate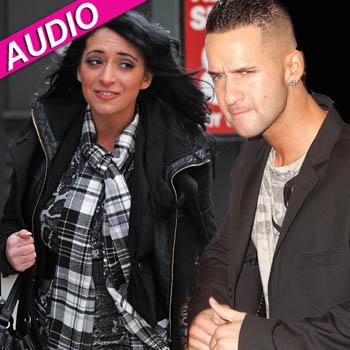 Article continues below advertisement
"Obviously he's been using the money not for charity, and stuff like that to help kids out, to help people that are less fortunate, but using blow," the Jersey Shore castoff said.
There is no love lost between Angelina, who was booted off the show after the second season, and her former co-stars.
"He's hideous!" she said about Mike, whom she calls "Popeye on crack."
"He deserves to freakin' stay in rehab for the next 10 years! Please stay in the rehab and don't come out!"
Angelina said she was surprised it took this long for The Situation to get help.
"I can't believe he didn't go to rehab three years ago."
Check out the audio of Angelina going off on The Situation and even Snooki!