The Stunning Mansion Where Michael Jackson Died For Sale – Take A Peek Inside!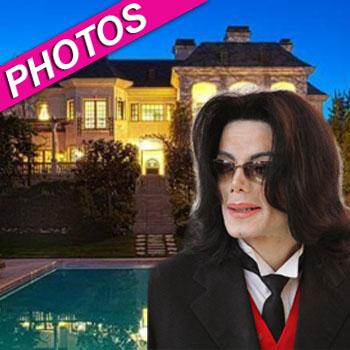 Article continues below advertisement
Umansky explained to Zillow what his connection was to Jackson, and why he thinks the house is a good move for perspective buyers.
"I knew him and my wife has been friends with Michael Jackson since she was 8- to-10 years old," Mauricio said.
"And I personally think there's some great energy in the house and I see it as a major positive. I'm excited to be selling it."
The mansion is a 17,000-square foot French Chateau style estate that was built by Hubert Guez, the CEO of Hardy Designs and it is in the tony neighborhood of Holmby Hills in Los Angeles, right around the corner from Playboy mogul Hugh Hefner and British billionaire heiress, Petra Ecclestone.
The house has seven bedrooms, 13 bathrooms, a theater, wine cellar with tasting room, an elevator, 14 fireplaces, a spacious spa with gym and a large swimming pool.
The home is where Jackson lived with his children Prince Michael, Paris and Blanket before he died. Jackson's former physician, Dr. Conrad Murray was sentenced to four years in jail for his role in the singer's death.
According to Mauricio, Jackson adored the home, which AEG rented for him for a reported $100,000 a month from December 2008 until his death in July 2009.