Exclusive
PETA Calling For Investigation Into Equine Deaths On Luck, Slams HBO For Using 'Old, Unfit And Drugged Horses'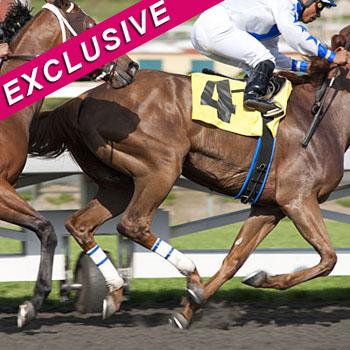 By Debbie Emery - RadarOnline.com Reporter
PETA is crediting HBO for cancelling their horse racing series Luck following the death of a third horse this week, but not before criticizing the network once again for what they charge is the inhumane treatment of animals and calling for an investigation into the equine deaths, RadarOnline.com is exclusively reporting.
"Knowing that old, unfit and drugged horses were forced to race for this series, PETA is glad that HBO has finally decided to cancel the show," David W. Perle, Senior Media Coordinator for the People for the Ethical Treatment of Animals told RadarOnline.com in an e-mail statement. "We thank the whistleblowers who refused to let these horses' deaths go unnoticed."
Article continues below advertisement
As RadarOnline.com previously reported, the latest tragedy occurred when the thoroughbred reared and fell back on its way to a racetrack stable on Tuesday at the famous Santa Anita, California racecourse where the show was filmed and the horse was later euthanized, leading HBO to announce on Wednesday that the network is now cancelling the show.
"It is with heartbreak that executive producers David Milch and Michael Mann together with HBO have decided to cease all future production on the series Luck," said a statement e-mailed to RadarOnline.com from a HBO spokesperson.
But PETA isn't letting them get off that easily.
"Should Milch, Mann, and HBO decide to start the series up again, PETA will be calling on them, as we have done from the start, to use stock racing footage instead of endangering horses for entertainment purposes," warned Perle.
"PETA has called on law enforcement to investigate the deaths of the horses used on the set and to bring charges as appropriate."
Article continues below advertisement
The animal welfare organization had previously slammed the show for the slack safety regulations that led to at least two deaths during the filming of the first season.
"When you look at the necropsy (animal autopsy) reports for these horses (aged five and eight), there is no reasons for them to be anywhere near a race track," PETA vice president and equine specialist Kathy Guillermo told RadarOnline.com in an exclusive interview.