Hollywood Hotspot The Ivy Sued For Allegedly Firing Employee Who Was HIV Positive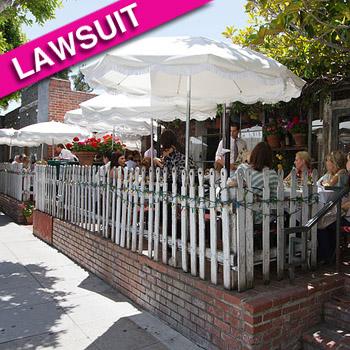 By Debbie Emery - RadarOnline.com Reporter
Landmark Los Angeles restaurant The Ivy is being sued by a former employee who claims that he was wrongfully fired after being diagnosed with HIV, RadarOnline.com has learned.
The lawsuit against the famous celebrity hang out, which was filed at the California Superior Court in Los Angeles Thursday, states that it violated the Fair Employment and Housing Act (FEHA), and discriminated against former employee Reymundo Martinez by wrongfully terminating him on the basis of his medical condition at the beginning of last year.
Article continues below advertisement
"The Ivy cannot target employees with HIV for discrimination. Individuals in these vulnerable situations are in particular need of their jobs, and any employer choosing to discriminate faces the possibility of a civil suit," stated Victor Viramontes, MALDEF National Senior Counsel in an e-mail to RadarOnline.com.
The plaintiff worked at The Ivy for five months before he was fired, he had been diagnosed with HIV in December 2010 and the following month began taking the necessary prescription medications to treat his condition.
According to the statement, the prescription drugs made Martinez too tired to fully perform his job as a busser and he went home sick one day to rest, and was told then not to return for the rest of the week.
His doctor from one of the leading HIV/AIDS care providers requested that the restaurant "please facilitate patient request on work schedule change" and confirmed that he was still able to do his job, but instead he was terminated.
MORE ON:
Celebrity Justice
Article continues below advertisement
With it's signature white picket fence and high-end menu, The Ivy has become the place to spot Hollywood stars – from Paris Hilton and Jennifer Aniston to Sean Penn and Tom Cruise - who often pack the flower-covered patio.
The legendary eatery was the topic of a lawsuit in 2008, when Lindsay Lohan was sued by a busboy who claimed that she crashed into his car after she left The Ivy. He also claimed the actress (who was under legal drinking age at the time) had "consumed alcohol and became intoxicated" prior to the accident.