Paula Deen Fights Back In 'N Word' Lawsuit, Claims Accuser Demanded 'Large Sum Of Money' Or She'd Go To The Press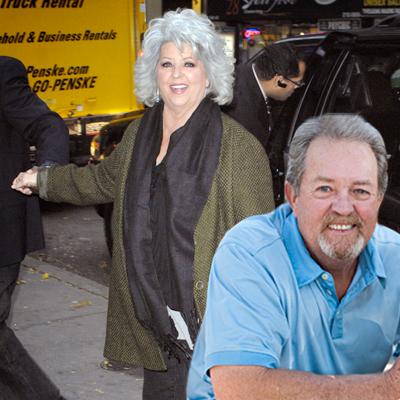 Paula Deen's attorneys Tuesday denied a former worker's accusations that the celebrity chef and her brother fostered a hostile work atmosphere while running a Savannah, Georgia restaurant where sexual harassment and racial slurs were on the menu.
Lisa Jackson, a former manager at Uncle Bubba's Seafood and Oyster House, "makes false allegations against Paula Deen and they will be proven false in court," according to a statement from Deen's attorney from the Oliver Maner law firm. "She has made baseless, inflammatory allegations, threatening to go to the press and ruin Paula Deen's reputation and the reputation of her businesses unless we paid her a large sum of money.
Article continues below advertisement
"We refused to bow to that kind of pressure and refused to pay money to address false claims."
As RadarOnline.com was first to report, Jackson's suit alleges Deen and her brother, Bubba Hiers, used racial epithets while working at the establishment -- including one aimed at the Oval Office.
"In the presence of Ms. Jackson and Uncle Bubba's restaurant manager and a vendor, Bubba Hiers stated they should send President Obama to the oil spill in the Gulf of Mexico so he could n***er-rig it," according to the suit.
As for Deen, Jackson claims the celeb chef made her uncomfortable with her attempt at humor during a discussion about planning her brother's 2007 wedding.
Jackson claims Deen told her, "Well what I would really like is a bunch of little n***ers to wear long-sleeve white shirts, black shorts and black bow ties, you know in the Shirley Temple days, they used to tap dance around. Now, that would be a true Southern wedding wouldn't it? But we can't do that because the media would be on me about that."
Article continues below advertisement
In addition, Jackson, 48, said that Hiers propositioned her sexually; watched porn in their office in the restaurant; distributed X-rated pics at business meetings; and ordered black employees to use a back entrance into the building.
On Tuesday, we exclusively reported that Jackson's financial record has some potholes in it, notably her owing $63,948 in both Georgia state taxes and federal taxes from 2001 to 2005.