Hunger Games Hype Heats Up; Can It Topple Twilight & Harry Potter?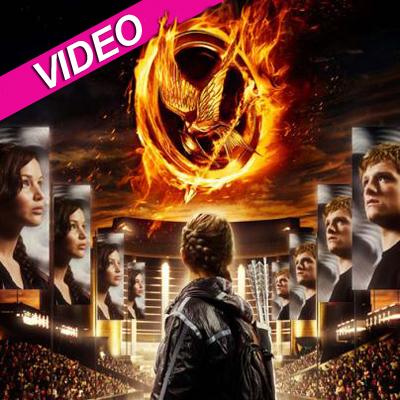 So far, so good.
The Hunger Games is already living up to its billing as the next cinematic cash cow, as the Lionsgate film is expected to rake in between $130 million and $140 million domestically as it hits theaters across the country this weekend, having already sold out more than 2,000 screens in advance.
With its massive, built-in fan base, the post-apocalyptic production based on the popular books of author Suzanne Collins is expected to take its spot as the tween genre's new powerhouse with Twilight winding down and Harry Potter having wrapped up.
Article continues below advertisement
For starters, the PG-13 film boasts an incredible ensemble cast of Hollywood newcomers (Jennifer Lawrence, Liam Hemsworth) and veterans (Woody Harrelson and Donald Sutherland) as well as rocker Lenny Kravitz.
Industry expert Paul Dergarabedian of Hollywood.com thinks the film has a reasonable shot of surpassing Twilight's lofty numbers because "this is one of those movies that because of that appeals to virtually every kind of audience.
Article continues below advertisement
While the film is seemingly a mortal lock to achieve financial success, it might surprise some as a critical darling as well. It's at a robust 88 approval rate on movie website RottenTomatoes.com, and some of the country's most revered critics have praised its storyline and performances.
Rolling Stone's Peter Travers said the movie has "has epic spectacle, yearning romance, suspense that won't quit and a shining star in Jennifer Lawrence."
Stacy Keibler Shows Off Fab Abs In A Super Sexy Dress
The San Diego Union-Tribune's Alison Gang wrote the film is a lot more than a smartly-marketed production.
"Take away the hullabaloo surrounding the film adaptation of Suzanne Collins' best-selling young adult book," she wrote, "and what you have is an absorbing film with a dire premise that stands pretty much on its own."
The Boston Globe's Ty Burr said moviegoers expecting any measure of closure will be disappointed, but the film delivers overall.
Article continues below advertisement