Read Our 'Hunger Games' Review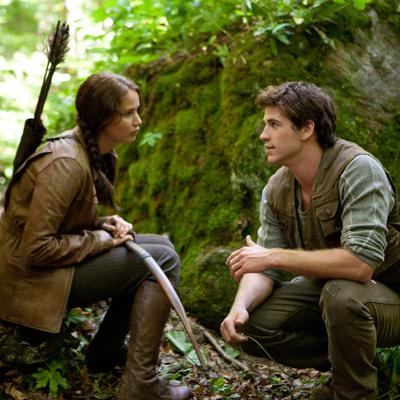 The highly anticipated action-thriller captures the excitement, drama and romance of Suzanne Collins' best-selling novels. Set in a postapocalyptic future, Jennifer Lawrence plays Katniss Everdeen, who volunteers in place of her younger sister as the female "tribute" from her home district, one of 24 teens selected annually for the Hunger Games.
It's a televised teen-gladiator fight to the death from which only one tribute emerges alive.
Article continues below advertisement
Josh Hutcherson plays the male tribute from Katniss' district — and together they learn to manipulate the game and the audience by pretending (at least at first) to be in love.
The message — Fight The Power! — is simple; but the emotions are complex and the action can be bloody. Lawrence is perfect as the tough, skilled hunter who has to learn to open her heart if she wants to survive.
Hutcherson could be a new teen heartthrob, and there's a great supporting cast that includes Woody Harrelson, Lenny Kravitz and Donald Sutherland. The story zips along and the action is gripping. Devoted fans of the three books will not be disappointed.
Long Story Short: This will be the spring's biggest hit.