George Clooney Arrested In DC Protest!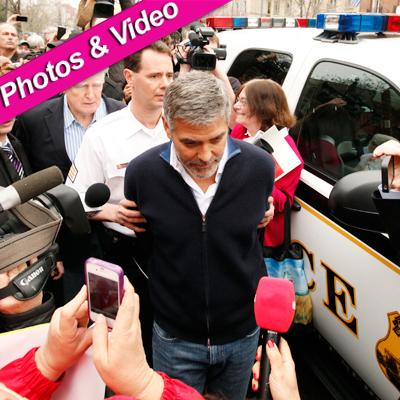 Article continues below advertisement
"First, immediately we need humanitarian aid to be allowed into the Sudan," Clooney said when he was handcuffed by the police.
"Second they need to stop randomly killing innocent men, women and children. They need to stop raping them."
Clooney was in Washington, DC this week attending the White House State Dinner where he sat at the head table with First Lady Michelle Obama.
He has been an outspoken advocate for the plight of the people in Sudan, trying to draw international attention to the crisis in the country.