Brad Pitt Gives Ellen DeGeneres A Tour Around New Orleans' Lower 9th Ward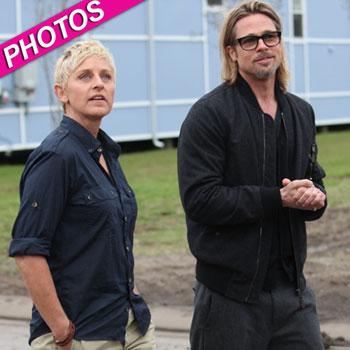 Brad Pitt is back in New Orleans for a big Make It Right Foundation fundraiser, and his good pal Ellen DeGeneres is one of the stars taking part.
On Friday, the Moneyball star showed the talk show host -- who recently purchased his oceanfront house in Malibu -- around the hard hit Lower 9th Ward, where Pitt's foundation is in the process of building150 new homes.
Kanye West, Rihanna, Sheryl Crow, Seal and Snoop Dogg will all perform at the A Night to Make It Right gala Saturday night.
Article continues below advertisement