What Is The Kony 2012 Campaign? 7 Things You Should Know...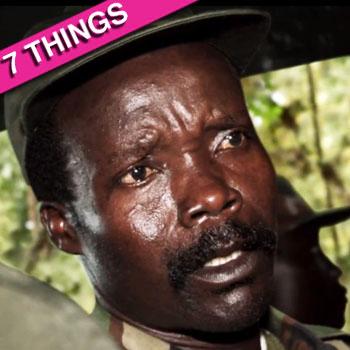 By Amber Goodhand - RadarOnline.com Reporter
The Kony 2012 movement is spreading like wildfire and with more than 32 million views on Invisible Children's viral video, RadarOnline.com is bringing you an explanation of what Joseph Kony is all about and why awareness is being brought to this subject.
Invisible Children is a non-profit that uses film, creativity and social action to end the use of child soldiers in Kony's rebel war and restore Lord's Resistance Army-affected communities in central Africa to peace and prosperity.
Article continues below advertisement
Here are seven things you should know:
7. Kony is one of the world's worst war criminals and the campaign is intended to make him famous — not to celebrate him — but to raise support for his arrest and to set a precedent for international justice.
6. In the past 20 years, at least 30,000 children have been abducted and used as sex slaves and child combatants in Uganda and Kony is responsible for spearheading the brutal kidnapping and brainwashing of the children.
5. Kony is the leader of the Lord's Resistance Army (LRA), which he founded in 1987, and he calls himself a prophet who claims to speak the word of God, prompting his followers to obey his every command and justify horrific acts such as the abductions and murder of children.
4. Joseph Kony, 50, was born in Uganda and is thought to have at least 42 children and more than 60 wives.
3. In May 2010 President Barack Obama signed into law the Lord's Resistance Army Disarmament and Northern Uganda Recovery Act in an effort to stop Kony and the LRA. By October Obama authorized the deployment of 100 U.S. troops to central Africa with a goal of removing Kony and LRA leaders from the field.
Article continues below advertisement
2. Jason Russell of Invisible Children began the campaign after he and his friends met a young child soldier while on a trip to Uganda and they made a promise to him that they would help him and others like him, to hide from the rebels. The group named the children 'invisible' because if it had happened to one child in America there would be an uproar, but it has been happening to children in Uganda daily for nearly 30 years.