Kony 2012 Founder Defends Controversial Campaign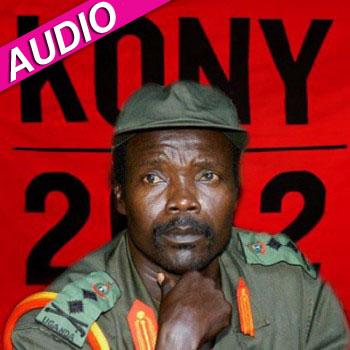 By Alexis Tereszcuk - RadarOnline.com Senior Reporter
As the Kony 2012 movement continues to gain momentum around the world, the organization's founder Jason Russell said this is just phase one in getting rid of rebel war leader Joseph Kony.
Russell founded Invisible Children, a non-profit that uses film, creativity and social action to end the use of child soldiers in Kony's rebel war and restore Lord's Resistance Army-affected communities in central Africa to peace and prosperity.
Article continues below advertisement
He gave an exclusive interview on Canada's Roz Weston & Mocha Show Thursday where he said "the world is waking up to their potential," by turning Kony 2012 into a global phenomenon.
Russell said that they're trying to raise awareness of the child combatants and murders that are happening.
"The world doesn't know how to stop genocide, so we blame the UN and we blame our leaders," Russell said. "Things are changing because of the technology. Money is now global. Our humanity isn't globalized."
Russell defended plastering stickers to help raise awareness. "Putting up the stickers actually does help, it awakes in the consciousness in the world," and he claimed that President Obama is "watching" the movement.
He said the goal is for Kony to turn himself in to be tried in an international court. "He's a master strategist as a rebel fighter," Russell said. "We have to outsmart him and ask him to surrender; we don't want bombs to drop or a bullet through his head."
Article continues below advertisement
And, Russell denied that there would be many deaths if Kony was to be targeted in an effort to get him to surrender. "We can go in and get him without massive causalities," he said. "I believe he can hear our voice, and he needs to know we accept his surrender and take him in handcuffs to The Hague alive."
Check out the interview and tell us in comments if you think Invisible Children will help capture Joseph Kony.