Demi Moore Leaves Rehab, Now On Vacation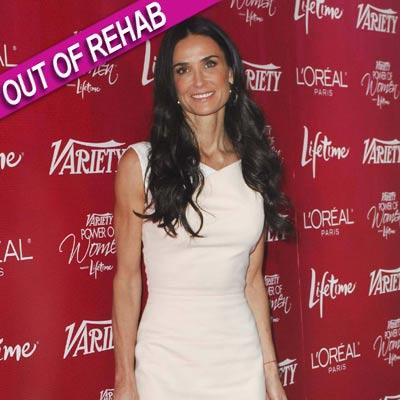 Demi Moore has finished her stint in rehab where she underwent treatment for her addiction to prescription pills and her eating disorder.
E! Online is reporting that the 49-year-old actress has checked out of Cirque Lodge in Utah and is now vacationing at an undisclosed location.
Demi checked into rehab in January after being hospitalized following a seizure at home while partying with a group of friends and her oldest daughter, Rumer.
Article continues below advertisement
As RadarOnline.com previously reported, Adderall is Demi's drug of choice, and the stick-thin actress would frequently subsist on just energy drinks for days on end.
"Demi has been taking Adderall and drinking energy drinks and starving herself and those are some of the serious causes that led her to collapse on Monday night," a source close to the actress told RadarOnline.com shortly after her hospitalization.