Celebrity Hacker, Who Released Nude Photos Of Mila Kunis & Scarlett Johansson, Pleads Guilty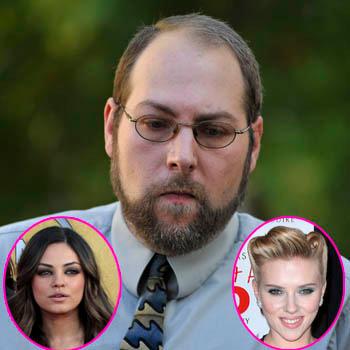 Article continues below advertisement
Chaney, 35, expressed regret for his actions in an interview, saying: "I deeply apologize, I know what I did and that it was wrong. I just have to face that and deal with it and go forward."
Chaney was arrested in October as part of a yearlong investigation into celebrity hacking that authorities dubbed "Operation Hackerazzi."
Prosecutors said Chaney hacked into the e-mail accounts of more than 50 people in the entertainment industry, including Aguilera and Johansson. Nude photos Johansson had taken of herself were later posted on the Internet. Aguilera also had private photos put online, court documents show.
Johansson told Vanity Fair that the photos were meant for Ryan Reynolds, her husband at the time.
Chaney mined through publicly available data to figure out password and security questions for celebrity accounts. He hijacked a forwarding feature so that a copy of every e-mail a celebrity received was sent to an account he controlled, according to court documents.
He was immediately taken into custody and will be sentenced in July. Chaney faces up to 60 years in prison.