Celebrity Hacker Apologizes: 'It Was Wrong'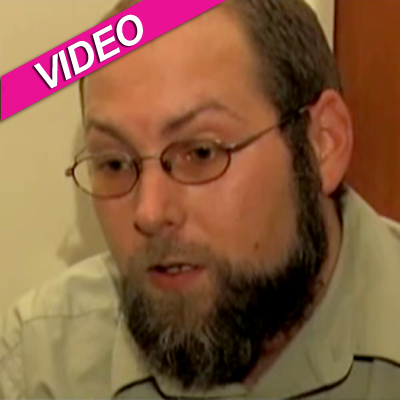 The cyber-criminal suspected of hacking into the e-mails and cell phones of dozens of Hollywood stars will appear in a Florida court on Friday, RadarOnline.com has learned.
As Christopher Chaney prepared to face the consequences of his actions, the mild-mannered computer genius says he's sorry for what he did and regrets his actions.
"I deeply apologize, I know what I did and that it was wrong. I just have to face that and deal with it and go forward," said Chaney in a video interview conducted this week by WAWS/WTEV and aired on Good Morning America on Friday.
Article continues below advertisement
As RadarOnline.com previously reported, the FBI arrested Chaney on Wednesday after he allegedly gained access to celebrities' cell phones and email accounts, and assumed control for his benefit. If convicted on all 26 counts, Chaney could face up to 121 years in prison.
The 35-year-old from Jacksonville, Florida, admitted that he was, "almost relieved months ago when they came in and took the computer."
The hacker suspect went on to reveal how he became the infamous 'hackerazzi' who broke into the private accounts on Yahoo!, Google and Apple Mail of up to 50 celebrities including Scarlett Johansson, Vanessa Hudgens, and Mila Kunis.
"It started as curiousity and it turned into being addicted to seeing behind the scenes of what was going on with these people that you see on the big screen every day," said Chaney.
Article continues below advertisement
When asked what he did with what he found, he replied, "Nothing, it was almost like reading a completely uncensored blog. I wasn't saving archives of e-mails to maybe blackmail someone."
Along with photos, he took financial information and movie scripts, and studied the details of the star's lives.
He used information posted online in interviews and magazines to guess the stars' passwords, and once he accessed their accounts he then went digging for embarrassing photos.
The Avengers star Johansson was the most recent victim when nude photos that she took of herself on her phone were leaked on the Internet last month, reported RadarOnline.com.
Despite his skill for finding other people's private details, Chaney was surprised when someone tracked him down.
"I don't know how they got hold of my e-mail but someone contacted me wanting the pictures to sell. This is someone who apparently did it for a living, I don't know who it was.
"I didn't give that person any pictures, I didn't sell them. I never wanted to sell any images or pictures," he explained.