Scarlett Johansson On Naked Photo Scandal: "It Feels Unjust. It Feels Wrong'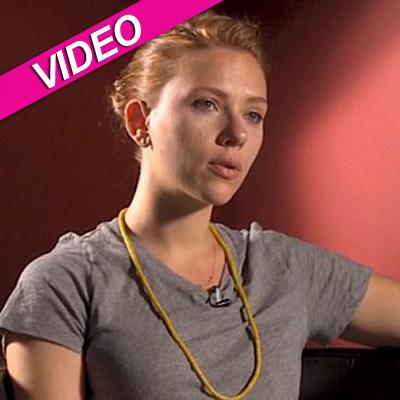 Actress Scarlett Johansson is speaking out for the first time about the phone hacking scandal that resulted in naked photos of her being plastered online two weeks ago.
In a new interview with CNN, the Lost in Translation star, 26, defended her right to privacy.
When asked why it was important to her protect to her privacy, particularly when it comes to illegal acts to try and breach it, Johansson responded: "I think the question is kind of redundant in a sense. Who doesn't want to protect their own privacy?
Article continues below advertisement
"Just because you're in the spotlight, or just because you're an actor or make films or whatever, doesn't mean you're not entitled to your own personal privacy… I think no matter what the context, if it is sieged in some way, it feels unjust. It feels wrong."
Johansson said she's been asked by people how she deals with such an invasion of privacy. She told CNN: "It's an adjustment, but I think there are certain instances where you give a lot of yourself and finally you have to kind of put your foot down and say, 'Oh wait, I'm taking it back.'"
MORE ON:
hollywood happenings
Since the scandal first broke on September 15, Johansson has admitted that she did indeed take the naked photos of herself, which were leaked online after someone hacked into her phone.
The FBI is currently investigating not only her case, but also similar cases involving 50 other celebrities, including Jessica Alba, Vanessa Hudgens, Selena Gomez, Miley Cyrus, as well as singer Christina Aguilera.
Johansson -- who is also an Oxfam ambassador -- sat down with CNN in Nairobi last week.