ScarJo to Dr. Phil's Son: Take Down My Photos Or I'll Sue For Millions - Read The Legal Letter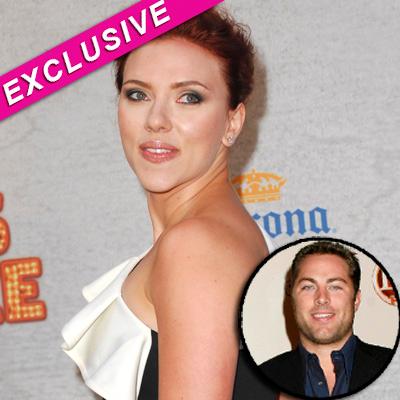 Scarlett Johansson's powerhouse legal team threatened to sue a small tabloid web site that published naked photos of the Lost in Translation beauty -- even though the site knew the pictures were stolen.
(RadarOnline.com was first to report the FBI was investigating the theft of the photos, and chose not to run them).
Lynda B. Goldman of the powerhouse law firm Lavely & Singer fired off a letter Thursday to RumorFix.com, a relatively unknown tabloid web site launched by Dr. Phil McGraw's son Jay, who also is Executive Producer of NBC's The Doctors.
Article continues below advertisement
In the letter -- dated September 15 and exclusively obtained by RadarOnline.com -- Ms. Goldman calls out the tabloid site for "knowing and intentional unlawful use, publication and distribution of stolen copyright protected private photographs of our client. The highly personal and private photographs at issue capture our client self-posing in her own home in a state of undress and/or topless. They appear on your Website with the caption "SCARLETT JOHANSSON NUDE PICTURES LEAKED ONLINE" tacitly acknowledging that the photos were obtained from my client wrongfully and leaked online."
EXCLUSIVE LEGAL DOC: Read The Legal Letter To RumorFix
The letter goes on to accuse RumorFix of "invasion of privacy and tortious conducts" and demands that it remove the photographs immediately from its site.
In RumorFix's story, the site partially obscured ScarJo's nudity while stating: "Several alleged images of the sexy actress appeared online on Wednesday morning showing Scarlett in all her nude glory. One picture shows the Iron Man 2 star taking a photograph of her bottom in the mirror, while the other shows her snapping an image of herself laying in bed nude – nipple and all. And sorry to disappoint all you über perverts out there, but there is no crotch shot."
Article continues below advertisement
The letter states that RumorFix noted on its website that the "photos have been leaked… and according to various reports, ScarJo's camp wants the FBI to launch an investigation into the leak as they believe it was part of a criminal act."
The letter threatens to sue the site for "substantial compensatory damages and punitive damages, in excess of several million dollars…"
After receiving the letter, RumorFix removed the photos from its site.