Exclusive
FBI Confirms Investigation Into Celebrity Hacking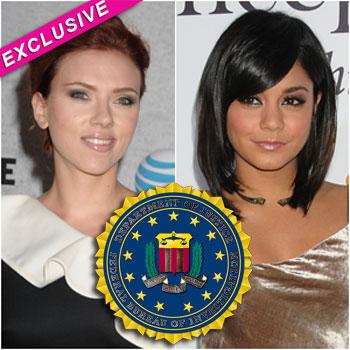 By Amber Goodhand - Radar Reporter and Jessica Finn - Senior Reporter, Star Magazine
The Federal Bureau of Investigation has confirmed that they are looking into numerous celebrities being "hacked," RadarOnline.com has exclusively learned.
"The FBI confirms we are investigating computer intrusions of high profile figures," FBI spokesperson Laura Eimiller told RadarOnline.com.
"Because of the on-going nature of the investigations we are not permitted to specify the names of victims or number of victims.
Article continues below advertisement
"People are asking what we mean by 'computer' intrusions.  This might be too traditional a term at this point, but, by computer we mean any computer, laptop, phone or other device on which personal information can be accessed online.
"We're also getting questions about whether the FBI has anything better to do than worry about celebrities. That is answered with: 'The nature of work in which the victim engages is irrelevant when a federal violation is reported'."
A-lister and The Avengers star Scarlett Johansson was reportedly struck by the "hackers" this week when purportedly naked photos of herself from her cell phone leaked onto the Internet.
As RadarOnline.com has previously reported, the FBI launched an investigation in March to find the tech savvy group accused of stealing naked photos of Hollywood actresses including Jessica Alba, Scarlett Johansson, Vanessa Hudgens and Christina Aguilera.
Article continues below advertisement