Did James Murdoch Lie To Parliament? British Lawmaker Calls For Police Probe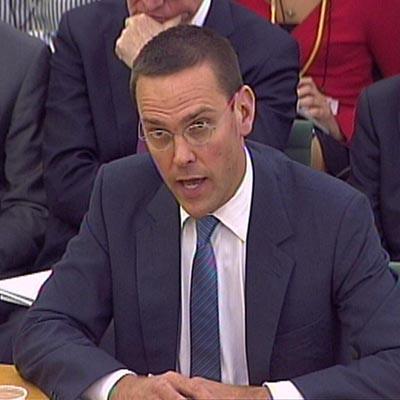 by RadarOnline.com Staff
Did James Murdoch lie during his testimony before Parliament?
British lawmaker Tom Watson, a member of the opposition Labour Party, told the BBC on Friday he will "formally" ask police to investigate a claim suggesting that the younger Murdoch was not forthright when he testified he was not aware of evidence that the phone hacking scandal at the now defunct News of the World went beyond one rogue reporter, who's now in jail.
Article continues below advertisement
During his testimony, Murdoch denied knowing about an email sent by a junior reporter to private investigator Glenn Mulcaire and marked "for Neville" – an apparent reference to the News of the World's chief reporter, Neville Thurlbeck.
That email purportedly contained transcripts of soccer executive Gordon Taylor's hacked phone conversations.
Now, in direct contradiction to Murdoch's testimony, his former legal adviser and an ex-editor at the News of the World say they had in fact told Rupert Murdoch's son years ago about the e-mail.
In addition, in a statement issued Thursday, Colin Myler, the former editor, and Tom Crone, the former lawyer, also contradicted Murdoch's claim that he had signed off on huge payments to Taylor without knowing why he was doing so.
Murdoch said that his lawyers had simply advised him that News Corp. was likely to lose if Taylor's lawsuit -- which accused the paper of hacking his phone – did end up in court.
Article continues below advertisement
Murdoch said he had authorized New Corp. to pay Taylor hundreds of thousands of pounds as a way to stop the lawsuit, even though he did not know exactly why the company was in such a position.
In their statement, Myler and Crone said they had shown Murdoch the email from Glenn Mulcaire -- the private investigator who was jailed for phone hacking in 2006 -- to chief reporter Thurlbeck. The email purportedly shows transcripts of 35 of Taylor's phone messages, which would be concrete evidence of criminal activity at the paper.
Murdoch denied having known about the email in his testimony to Parliament.
"Just by way of clarification relating to Tuesday's CMS Select Committee hearing, we would like to point out that James Murdoch's recollection of what he was told when agreeing to settle the Gordon Taylor litigation was mistaken," the statement read. "In fact, we did inform him of the "for Neville" email which had been produced to us by Gordon Taylor's lawyers."
Article continues below advertisement
Murdoch later issued a statement, saying: "I stand behind my testimony to the Select Committee."
The conservative lawmaker who heads the committee, James Whittingdale, said Murdoch could be asked to clarify his testimony, but he said it would be in writing and the media mogul would not be recalled to personally appear before the committee.
RELATED STORIES:
Hacking Whistle Blower Sean Hoare's Sudden Death Ruled 'Non-Suspicious'