Mila Kunis Won't Get Plastic Surgery Now, 'But Ask Me In 10 Years'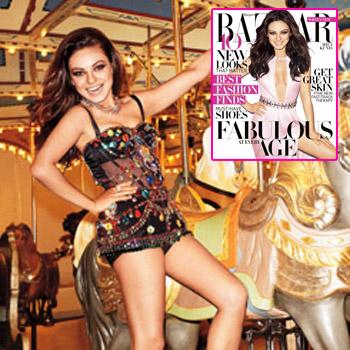 By Leah Ornstein - RadarOnline.com Style & Beauty Editor
Don't expect Mila Kunis to go under the knife – in the next decade at least!
The Friends With Benefits actress and the new face of Christian Dior opens up about plastic surgery in the April 2012 issue of Harper's Bazaar magazine – and RadarOnline.com has the details.
"I will not put a needle in my body unless I have a medical reason," she explains, "but ask me in 10 years. Right now, I'm like, 'I'm going to embrace it,' but ... I'm probably going to want to have something done. I have no doubt."
Article continues below advertisement
Kunis, who also revealed that her body hasn't been the same since she dropped 20 pounds for her role in The Black Swan, adds that people have misconceptions about her personality because she is good looking.
"People have interpretations of what you're supposed to be like," she says. "If you're unattractive and overweight, you must have a great personality. If you're attractive, then you must not be the nicest person. People are always taken aback that I'm easygoing but not necessarily stupid."
But just because she is gorgeous, don't assume that her phone is ringing off the hook with suitors.
"I don't get asked out. This past year, I haven't been home, so who's going to ask me?"
For more on Mila Kunis, pick up the April 2012 issue of Harper's Bazaar, or click here.
RELATED STORIES:
Cate Blanchett On Women With Plastic Surgery: 'Fills Me With Pity'