Mila Kunis On Drastic Black Swan Weight Loss 'My Body Hasn't Been The Same Since'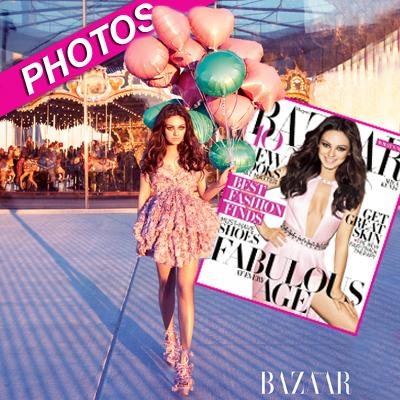 Article continues below advertisement
Noting that her body "has never been the same," Mila explains about her 20-pound weight loss. "My shape is different. When I got down to 95 pounds, I was muscles, like a little brick house, but skin and bones. When I gained it back, it went to completely different areas."
Unfortunately, the weight was not reassigned to her booty!
"No, I'd be happy if my a** got bigger. All the weight that left my chest went to my side hip, my stomach."
But that doesn't mean she wouldn't do it all over again if the right role came along!
"I'm not going to say I'd look forward to it, but if an offer came along, I'd do it."
Last year, Mila controversially stated in an interview with Glamour UK, that anyone could lose weight.
Skeletal Macaulay Culkin 'Looks Very Sick,' Warns Health Expert
"I believed I could do anything," she explained. "I never for one moment thought that I couldn't do it. I believe in hard work. In self-drive and self-worth."
MORE ON:
hollywood happenings
Article continues below advertisement