Exclusive
Mila Kunis On Weight Loss – Anyone Can Do It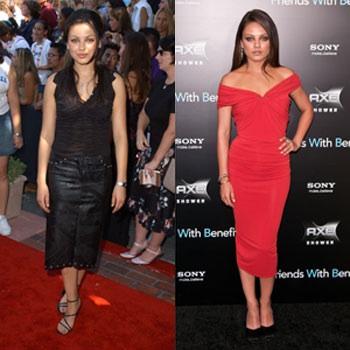 Are Hollywood stars really just like us?
Well, most mere mortals struggle to keep down their weight and stay in shape as they juggle childcare, mounting debts and full time jobs.
But, Mila Kunis, who gets paid the big bucks to strip down to her skivvies on the big screen, recently revealed that losing weight is easier than people
think.
After dropping 20 lbs for her role in Black Swan, the 27-year-actress maintains that all it takes to change your body is a desire "to want to do it."
Article continues below advertisement
"I don't think I ever fully realized what a human body is capable of doing," Kunis tells Glamour UK in their September issue about her dramatic weight
loss.
"I believed I could do anything. I never for one moment thought that I couldn't do it. I believe in hard work. In self-drive and self-worth."
To people who say they "can't lose weight" the Black Swan babe protests: "No no no, you can. Your body can do everything and anything, you just have to want to do it."