Mila Kunis & Justin Timberlake: 'Marine's Got Balls'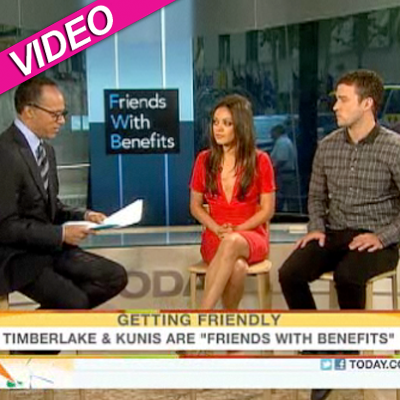 by RadarOnline.com Staff
Mila Kunis and Justin Timberlake were extremely hilarious -- and naughty -- on Monday's Today show, as both stars confirmed that they will attend the Marine Corps Balls with the marines who asked them via YouTube.
While Kunis,27, and Timberlake,30, said that they would be attending the dances, they wanted to clarify that there is more than one Marine Corps Ball, and that they're not attending the same one.
Article continues below advertisement
"It's two separate balls ... there are multiple balls," Kunis told the Today's show Lester Holt. "Marines have a lot of balls."
"Marine's got balls," Timberlake added. "We want to pay honor to our county and embrace their balls."
Said Timberlake: "Did we just class up The Today Show?"
Visit msnbc.com for breaking news, world news, and news about the economy
RELATED STORIES: