Justin Timberlake Says He'll Go To Military Ball With Marine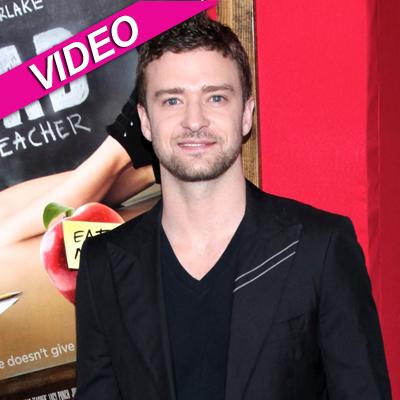 Justin Timberlake made Corporal Kelsey DeSantis' day on Friday. JT said "yes," he will go with her to the Marine Corps Ball in Washington, D.C. this November.
DeSantis' YouTube invite to JT followed a similar shout-out to his Friends with Benefits costar Mila Kunis by Marine Sgt. Scott Moore. He invited the actress to the North Carolina Marine Corps Ball, and she accepted.
That inspired DeSantis to ask Timberlake to escort her to her dance, and she told him if he didn't she'd Cry Me A River, a reference to one of Timberlake's biggest hits.
Article continues below advertisement
"I'll tell you what, I accept," Justin announced during a Friends with Benefits promo event. Justin added that no one ever asks him out. "If my schedule works out to do it, I'd love to do it. It's an honor."