Controversial Documentary Bully Will Hit Theaters Unrated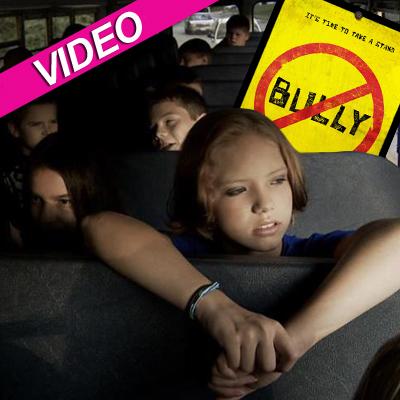 Article continues below advertisement
Because there is no rating for the movie, theaters -- if they do show it -- could follow the protocol they would with an NC-17 movie, meaning no one 17 and under would be let in.
Accused Tyler Clementi Bully Tried To Cover Up Incriminating Tweets, Police Say
Bully earned its R-rating because of the repeated use of the word f*ck in one scene. The MPAA automatically gives films an R-rating if they contain more than two F-words.
Article continues below advertisement
Director Lee Hirsch said he didn't edit out the offensive language, as it would have watered down the blunt reality "the children who are victims of bullying face on most days.
Lady Gaga Visits The White House To Address Bullying Issues
"The small amount of language in the film that's responsible for the R rating is there because it's real," Hirsch said in a statement. "It's what the children who are victims of bullying face on most days. All of our supporters see that, and we're grateful for the support we've received across the board. I know the kids will come, so it's up to the theaters to let them in."
Weinstein Co. marketing head Stephen Bruno said Monday, "We believe theater owners everywhere will step up and do what's right for the benefit of all of the children out there who have been bullied or may have otherwise become bullies themselves."
Purple Pride: Americans Unite To Fight Gay Bullying On Spirit Day
Bruno added that teachers, parents and students would have access to the socially-fueled film.
Article continues below advertisement
The documentary follows a group of five kids, who are victims of bullying, over the course of a year. The film was shot on location in Georgia, Oklahoma and Mississippi and Iowa.
The 90-minute film hits theaters in New York and Los Angeles on Friday.