Accused Tyler Clementi Bully Tried To Cover Up Incriminating Tweets, Police Say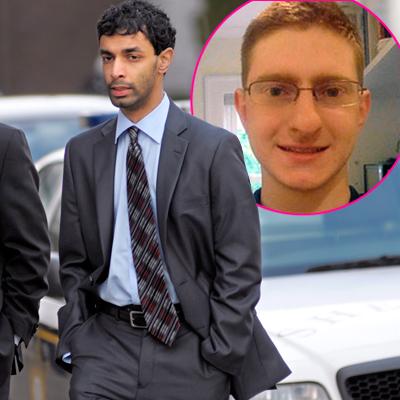 New Jersey prosecutors in the case against Dharun Ravi, the ex-Rutgers University whose live streaming of his roommate Tyler Clementi's sexual encounters led to his suicide at 18, say Ravi tried to cover up his indiscretions upon learning of Clementi's death.
Upon learning of Ravi's web cam stream -- in which he allegedly teased Twitter followers to watch Clementi have a same-sex tryst -- Clementi, a musician, took a fatal plunge off the George Washington Bridge into the Hudson River, bringing the movement against the bullying of gay teens into the country's consciousness.
Article continues below advertisement
VIDEO: DWTS' Margaret Cho Pays Tribute To Gay Rutgers Student Who Committed Suicide
Ravi, 20, stands accused of 15 criminal charges ranging from bias intimidation to invasion of privacy to witness tampering in connection with his actions that resulted in Clementi's suicide. (He's not charged in the actual death.)
Clementi, according to investigators, was aware to some extent of Ravi's machinations, having checked Ravi's Twitter page 38 times in the two days prior to his suicide, and taking two screenshots of the page, including a tweet that read, "I saw him making out with a dude. Yay."