Patricia Heaton Apologizes For Bashing Sandra Fluke In Rush Limbaugh-esque Rant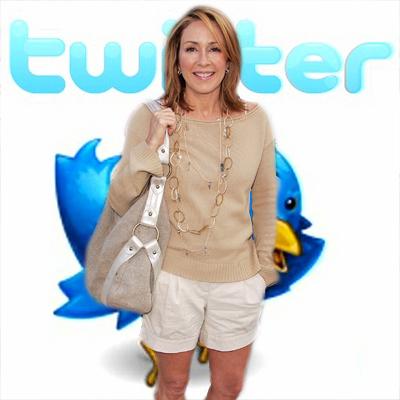 By Debbie Emery - RadarOnline.com Reporter
Actress Patricia Heaton proved that she wasn't tough enough to play with the political big dogs when her scathing comments about Georgetown student Sandra Fluke caused such an outrage that she had to cancel her Twitter account.
The Everybody Loves Raymond star joined Rush Limbaugh and other outspoken right-wingers to criticize the Georgetown University law student and reproductive rights advocate after she testified before Democratic members of Congress on why contraception should be covered by insurance companies, reported MSNBC.com.
Article continues below advertisement
"If every Tweaton sent Georgetown Gal one condom, her parents wouldn't have to cancel basic cable, & she would never reproduce -- sound good?" Heaton posted.
She went on to write a slew of offensive taunts to Fluke's Twitter handle, such as "Hey GTown Gal: How about only having sex on Wednesday? (Hump day!)," and "Hey G-Town Gal: turn your underwear inside out! Then u only have to do laundry every 2 weeks—saves on detergent & trips to Laundromat!"
Another biting bash read: "If your parents have to pay for your birth control, maybe they should get a say in who u sleep with. Instant birth control."
At first she refused to back down from her online verbal attack even when Limbaugh was forced to apologize in light of advertisers pulling out of his radio show, and instead bluntly pulled her plug on her Twitter account.
Eventually Heaton, 54, saw the error of her ways – no doubt encouraged by a damage-controlling publicist – and made a less-than heartfelt retraction on the social networking site.
Article continues below advertisement
"I apologized to Ms Fluke last week. I may not agree with her views but I didn't treat her with respect and I'm sorry. I was wrong. Mea Culpa," she tweeted on Monday.
As RadarOnline.com previously reported, Limbaugh caused a firestorm by saying that Fluke's support of health insurers being required to offer birth control to their subscribers made her "a slut" and "a prostitute".
"For over 20 years, I have illustrated the absurd with absurdity, three hours a day, five days a week. In this instance, I chose the wrong words in my analogy of the situation. I did not mean a personal attack on Ms. Fluke," the controversial right wing radio host wrote on his website on Saturday.