'Apology' Hasn't Stopped Sponsors From Abandoning Rush Limbaugh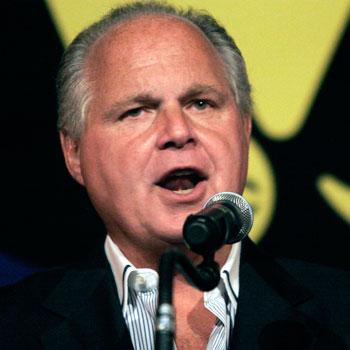 ProFlowers has become the seventh advertiser to pull its spots from Rush Limbaugh 's radio show.
On its Facebook page, the company said has suspended advertising on the program because Limbaugh's comments about Georgetown University law student Sandra Fluke "went beyond political discourse to a personal attack and do not reflect our values as a company."
The internet floral retailer joins Carbonite, LegalZoom and Quicken Loans in bailing on the right wing radio host.
Article continues below advertisement
Limbaugh caused a firestorm of controversy when he called Georgetown University law student Sandra Fluke a "slut" and a "prostitute" for her presentation before Congress in support of employers that offer group health insurance being required to include legal contraceptives in the coverage.
As sponsors first began to fall away, Limbaugh issued a weakly worded apology on Saturday.
Limbaugh hasn't yet said what he'll try next to stop the financial hemorrhage.