Exclusive
Whitney Houston's Attorney, 'She Had Remarkable Talent & Was A Truly Loving Person'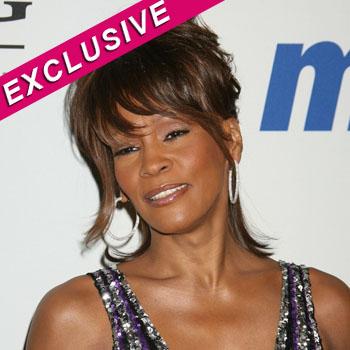 By Jen Heger - Radar Legal Editor
Whitney Houston's long time attorney, Bryan Blaney, is providing insight into the musical icon who tragically passed away last weekend, and he says the world has lost a true talent and he is grieving the loss of a treasured person in his life, RadarOnline.com is exclusively reporting.
The powerhouse attorney began working with Houston after her purse was seized by officials at the airport in Hawaii in 2000, after officials allegedly found less than an ounce of marijiuana. Houston wasn't apprehended over the incident because she got on a plane to San Francisco before cops could arrest her. The case was ultimately dismissed because of Blaney's work on behalf of his client.
Article continues below advertisement
"Whitney had a remarkable talent. I know she took care of a lot of people financially from family members to friends. Whitney was extremely generous and a truly loving person," Blaney tells RadarOnline.com exclusively. "I'm just devastated by her death. The world knew her as a musical genius, but people need to remember, Whitney was a mother, daughter, sister and friend to many people, and those of us that knew her, are just deeply saddened by her death."
As RadarOnline.com previously reported, after months of sober living during 2011, Houston, who died Feb. 11 at age 48, had fallen off the wagon and "was as bad as she ever was."
Members of Whitney's inner circle urged the troubled singer to go back to rehab, but she refused. "Bobbi Kristina, Clive Davis, and members of Whitney's closest advisers were urging her to go back to rehab because people close to her saw her downward spiral into drugs and alcohol," an insider told RadarOnline.com exclusively. "It was extremely hard for Clive in particular to see Whitney under the influence again. He was absolutely powerless to stop her. Clive and Whitney had a very close relationship, but her addiction to drugs and alcohol did a lot of damage to that.
Article continues below advertisement
"Whitney's fans and the public have questioned why more wasn't done to get Whitney help -- well, what people don't realize is efforts were indeed made, but Whitney kept telling Clive that she didn't have a problem, which he categorically disagreed with. Clive told Whitney he would pay for her rehab, wherever she wanted to go, he would take care of it, but she shot him down. The sad fact is that unless the addict wants to get help, there is nothing anyone can do to force someone to go to rehab."
The attorney tells RadarOnline.com about Whitney's very close relationship with her only child and with music mogul Davis. "Whitney loved her daughter so very much. Bobbi Kristina idolized Whitney, and just loved her mother, unconditionally. Whitney had a genuine love and affection for Clive Davis. She loved Clive, he discovered her and he sincerely loved her and I'm sure he is just devastated by the loss. Clive was always there for Whitney, no matter what," Bryan says.
Article continues below advertisement
Houston's funeral will be held at noon EST Saturday at the New Hope Baptist Church in Newark, New Jersey, and RadarOnline.com will live stream the service.
Houston's ex-husband Bobby Brown will attend the invitation-only funeral, but afterwards, the singer will travel to Connecticut to perform in a concert with New Edition that same night. Other celebs attending the funeral include, Elton John, Oprah Winfrey, Aretha Franklin, Houston's Bodyguard co-star Kevin Costner, Stevie Wonder, Beyoncé and Jay-Z, Alicia Keys, R. Kelly, and Clive Davis.